The Call for Papers is now closed. A heartfelt thank you to all who submitted. Our sessions and schedule will be published soon.
Important Dates
October 22 — Call for papers opens
November 22 — Call for papers closes
December 6 — Speakers notified (Speakers receive a free ticket to the conference)
December 20 — Sessions and schedule announced
Submission Instructions
The first step to submit your proposal is to set up, or review for returning speakers, your speaker profile. This system integrates your postgresql.org community account. Log in to the system with your PostgreSQL Community Auth credentials. Please note that speaker profiles are not shared between postgresql.eu and postgresql.us.
Once you've created your profile, this page will provide a link to a form where you can submit your talks for PgDay SF. When the site prompts for a login, use your regular postgresql.org community account. Should you already have your speaker profile, you can go to the talk submission page directly.
PgUS has a Diversity Scholarship to support underrepresented PostgreSQL users in the United States. You can apply to have some or all of your conference attendance costs (registration, hotel, airfare) covered. You can find more information on the Diversity Scholarship here.
Topics
Here are some topics and areas we are particularly interested in. This list is not exclusive! Your talk idea does not have to slot into one of these specific areas.
Case studies and/or success stories of PostgreSQL deployments
Administering large scale PostgreSQL installations
PostgreSQL tools and utilities
Developing applications for PostgreSQL
PostgreSQL hacking
Community & user groups
Tuning the server
Migrating from other systems
Scaling/replication
Benchmarking & hardware
Security
Containerization and PostgreSQL
Diversity & Inclusion
PostgreSQL & Environmental Sustainability
PostgreSQL-related products (presentations on commercial products are welcome, but should focus on their technical characteristics, rather than simply being sales-oriented)
Resources
Anyone interested in submitting a talk to PgDay San Francisco is welcome to email us at contact@pgdaysf.org at any time! We're happy to help with ideas, suggestions, or advice for any stage of the talk-creation process.
Here are some additional links and resources on writing and submitting a proposal, improving public speaking skills, creating a presentation, and more that may be helpful for prospective speakers:
Wondering what tools could be used to create your talk? Some popular (and free!) choices include:
Selection Committee
The following people are responsible for accepting the proposals that make up the schedule for PgDay San Francisco.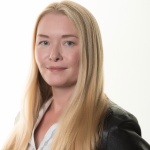 Erin Odenweller
Facebook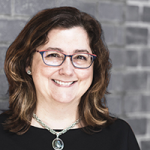 Claire Giordano
Microsoft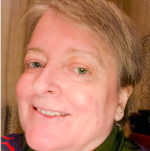 Elein Mustain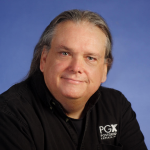 Christophe Pettus
PostgreSQL Experts, Inc.